Pharmaserv Starts Using SLOT
The Pharmaserv GmbH uses the timeslot management system of Cargoclix for the ramp management in Marburg. With the help of the cloud-based software, up to 30 trucks are processed daily at goods receipt and goods issue without congestion. Slots can be booked up to three weeks in advance. On the day before the planned date by 3 p.m.the slots are still bookable. A reservation costs 50 cents. 
Pharmaserv GmbH operates the Behringwerke industrial park in Marburg – around 6,000 people work here in pharmaceutical-oriented companies. Pharmaserv offers them both technical services and pharmaceutical logistics as well as integral site management. The company employs a total of more than 400 people. They are not only active in Marburg, but also in Frankfurt am Main and Cologne branches as well as at the customers' premises.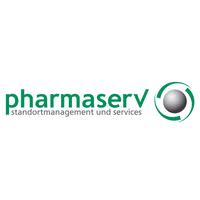 *Cargoclix SLOT. Timeslot and Yard management
Cargoclix SLOT optimizes processes and personnel deployment at the ramp. It prevents waiting times and workload peaks at loading and unloading points. Our Timeslot management system provides also transparency for all pictured logistics processes. Therefore it is the best solution for industry, trade, logistics service providers and transport companies